UPDATE TO OUR SERVICES
WE ARE HAPPY TO ANNOUNCE THAT THE LIBRARY WILL BE REOPENING ONCE AGAIN ON FRIDAY, FEBRUARY 19TH
.
YOU MAY:
*BROWSE THE SHELVES
*USE PUBLIC COMPUTERS
*USE THE COPY MACHINE
*SEND OUT FAXES
*SIT AT THE TABLES
CURBSIDE SERVICE IS AVAILABLE
UPON REQUEST

Calling all book lovers! Participants will meet via the Zoom platform on March 24th at 3:30. The group will read and discuss Sold on a Monday by, Kristina McMorris. Inspired by an actual newspaper photograph that stunned the nation, Sold on a Monday is a powerful novel of love, redemption, and the unexpected paths that bring us home.
Copies of the book are available for loan at the library's Circulation Desk. This is a private event and an invitation is required. Please e-mail: balweb@sals.edu to obtain your invitation. Current and new members are welcome!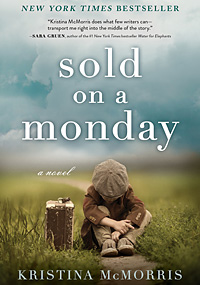 The Library Board will meet via the Zoom platform on Wednesday, March 3rd at 6:30 and Tuesday, March 9th at 6:30pm. If you would like to attend, please email balweb@sals.edu to obtain the password.