The Library Board will meet on Tuesday, May 10th at 7pm. The public is welcome to attend.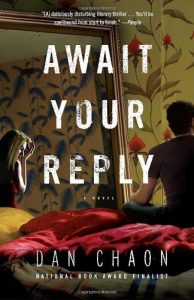 Hey Book Club Members!
Click Here for a NYT Book Review

 The group will meet on Wednesday, May 25th at 3pm to discuss, Await Your Reply by, Dan Chaon.
Copies of the books are available at the Circulation Desk. New members are always welcome to attend!